News
Four reasons to choose Mercury Rent-a-Car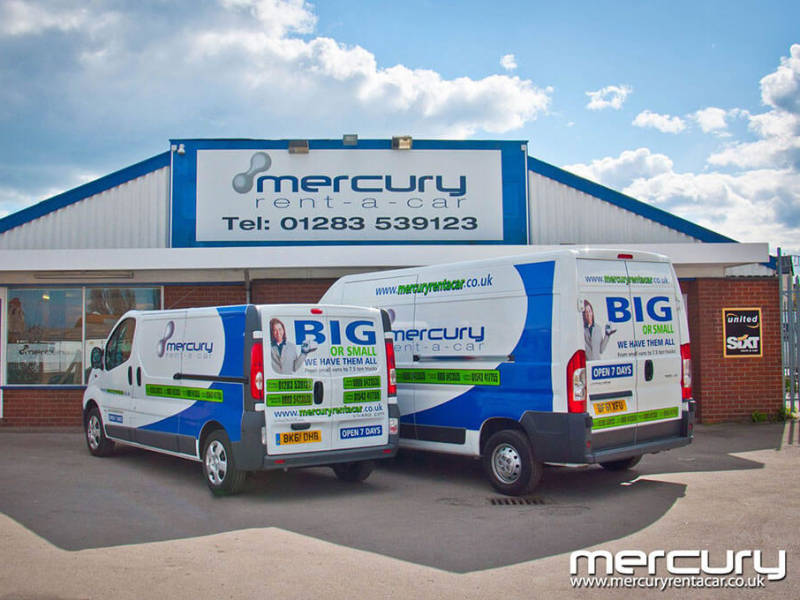 Hiring a car is an excellent way to travel around the UK.
Why not choose Mercury rent-a-car? We're a great choice for car rentals, not only in Burton, Tamworth, Lichfield and Derby, but also across the entire UK.
Still not sure? Then let us explain four ways we help you get the most out of your rental experience.
We provide everything you need for a trouble-free experience, such as free parking, long-term rentals, and direct delivery to your location. And don't be fooled by the fact all our offices are based in Staffordshire, because actually you can pick up and drop off our cars all over the UK. This is because we're a licensee of United Rental Group, which has over 140 locations nationwide, including all major UK airports. With us, you can collect or leave a car at an airport with ease. And because you can access multiple locations around the country, you don't have to base your travel plans around a single location.
When looking for a rental car company, you should think about the quality of the cars themselves. Are they well-maintained? Are they new? Are they energy-efficient or will they cost me a fortune in petrol? Rest assured that all the vehicles at Mercury rent-a-car are well-known makes and regularly serviced. We also choose all our vehicles carefully for their excellent fuel efficiency. Plus we have a range of environmentally friendly cars with even greater fuel efficiency. But best of all, our rental cars are less than six months old, so any car you drive will be virtually brand new!
Mercury rent-a-car provides the UK with an extensive range of cars for all purposes. We have compact cars (like the Ford Fiesta), small to medium cars (e.g. the Toyota Yaris and the Ford Focus), family-sized cars (like the Ford Mondeo), estate cars (such as the Volvo Estate), 7 seaters (like the Volkswagen Sharan) and 9 seaters (e.g. the Volkswagen Transporter). And if you're looking for something with even more seats, we have a 17 seater minibus, which is perfect for taking the entire extended family with you on holiday (but only if you want to).
But if moving objects instead of people is your game, then we also have pickups, compacts, commercial trucks, and vans. Whatever your need, we've got it!
Chances are you'll never break down in a Mercury rent-a-car because all our cars are less than six months old. But if your rental does break down (however unlikely...) then you'll of course want assistance as soon as possible. Rest assured that Mercury rent-a-car provides full 24 hour breakdown cover, so you won't be left stranded for long. We're also open seven days a week, including bank holidays. Remember, we're just a phone call away!