All our vehicles are less than 6 months old and economical
- Book Online Now for a 5% Discount.
Accident Replacement Taxis
Replacement Taxis in a Matter of Hours
Had a taxi accident? Taxi drivers involved in accidents need to get back on the road as soon as possible to keep earning.
Our vision at Mercury Rent a Car is to make sure taxi drivers can continue to earn whilst their vehicle is out of action.
That's why we offer an accident replacement taxi service which focuses on speedy same day delivery. We'll also manage the accident itself which involves liaising with both parties' insurance companies. The 'at fault' party's insurance company will pay our bill.
Our accident replacement taxi service includes:
• Same day delivery
• Taxi Accident Management
• UK nationwide service
• Open 7 days including bank holidays
• Extensive fleet of vehicles
For more information or to arrange a replacement taxi please don't hesitate to get in touch.
Call Now on 01283 539 123 to Book
Taxi Accident Management
Call us for completely FREE advice. We have over 20 years of experience in dealing with taxi accident management. What started out as a company assisting people with replacement taxi vehicles has now developed into one of the best taxi accident management services in the UK. We service throughout Burton, Derby, and the whole of England.
• Over 20 years of experience
• 24 hour delivery and collection team
• Experts in Taxi claims management
• Highly rated among the taxi driving community
• No excess to pay
• Brand new replacement Taxis
• Your claims bonus is not affected
Our taxi accident helpline is available 24 hours a day, 365 days a year. If you have a damaged vehicle which isn't your fault call us on 01283 240 999 and we will get you back on the road quickly.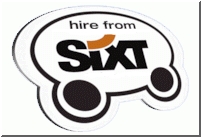 Visit
Sixt Holiday Car Hire
for more UK and International car hire deals