All our vehicles are less than 6 months old and economical
- Book Online Now for a 5% Discount.
What's this Volkswagen scandal all about?
Millions of Volkswagen's cars are emitting up to forty times the maximum legal amount of nitrogen oxide.
Two weeks ago, the American Environmental Protection Agency (EPA) made an announcement: Volkswagen had cheated on emissions tests. This means millions of Volkswagen's cars are emitting up to forty times the maximum legal amount of nitrogen oxide. That's nothing to be scoffed at, because nitrogen oxide is responsible for polluting the atmosphere and harming human health.
So how did Volkswagen cheat the tests exactly?
Volkswagen cheated the tests by installing so-called 'defeat devices' in its cars. These devices lowered engine performance during testing, thereby making it seem the cars were less polluting in tests than they actually are. These smart engines knew when they were under laboratory conditions and when they were on the road, and they adjusted their performance accordingly. So essentially, they slow down and emit fewer emissions when in the lab, but when on the road they shift to a high performance and emit a lot more pollution.
What will happen to Volkswagen?
Volkswagen has already had to recall half a million cars in the US so far. The cost of this recall is set to be a few billion dollars, but Volkswagen's woes won't end there. 11 million cars are thought to be affected globally, and the scale of the issue has caused Volkswagen's share price to plummet by a third. What's more, the EPA can fine Volkswagen for breaching standards, at $37,500 per car – that's almost $20 billion in the US alone. On top of this, shareholders and consumers might sue the company for breach of contract. Volkswagen could even be charged with manslaughter if lawyers can prove that the unlawful emissions lead to premature deaths. No wonder the chief executive has resigned!
How does the Volkswagen scandal affect the UK?
Volkswagen has admitted that 1.2 million cars on the road in the UK are affected. This means the UK is set to be one of the hardest hit countries by the scandal. Since the UK has almost 12 million diesel cars, this means one in every ten diesel cars in the UK is affected.
What should I do if I'm a British Volkswagen driver?
If your car is a Volkswagen, Audi, Seat or Skoda, then it might be affected. The good news is that Volkswagen have promised all their cars are safe and roadworthy. But at some point, Volkswagen will issue you with a recall notice. This means you'll have to get your engine changed by a mechanic so that it meets emissions standards - paid for by Volkswagen, of course.
Drivers might be tempted to throw their recall notice in the bin because the fix will undoubtedly lower their car's performance and fuel economy. Many owners might even sue Volkswagen because any fix might diminish their car's resale value by several thousands of pounds. The British law firm Leigh Day has already demanded compensation from Volkswagen on behalf of hundreds of Volkswagen consumers.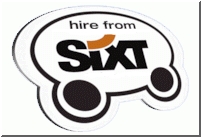 Visit
Sixt Holiday Car Hire
for more UK and International car hire deals